MAX&Co.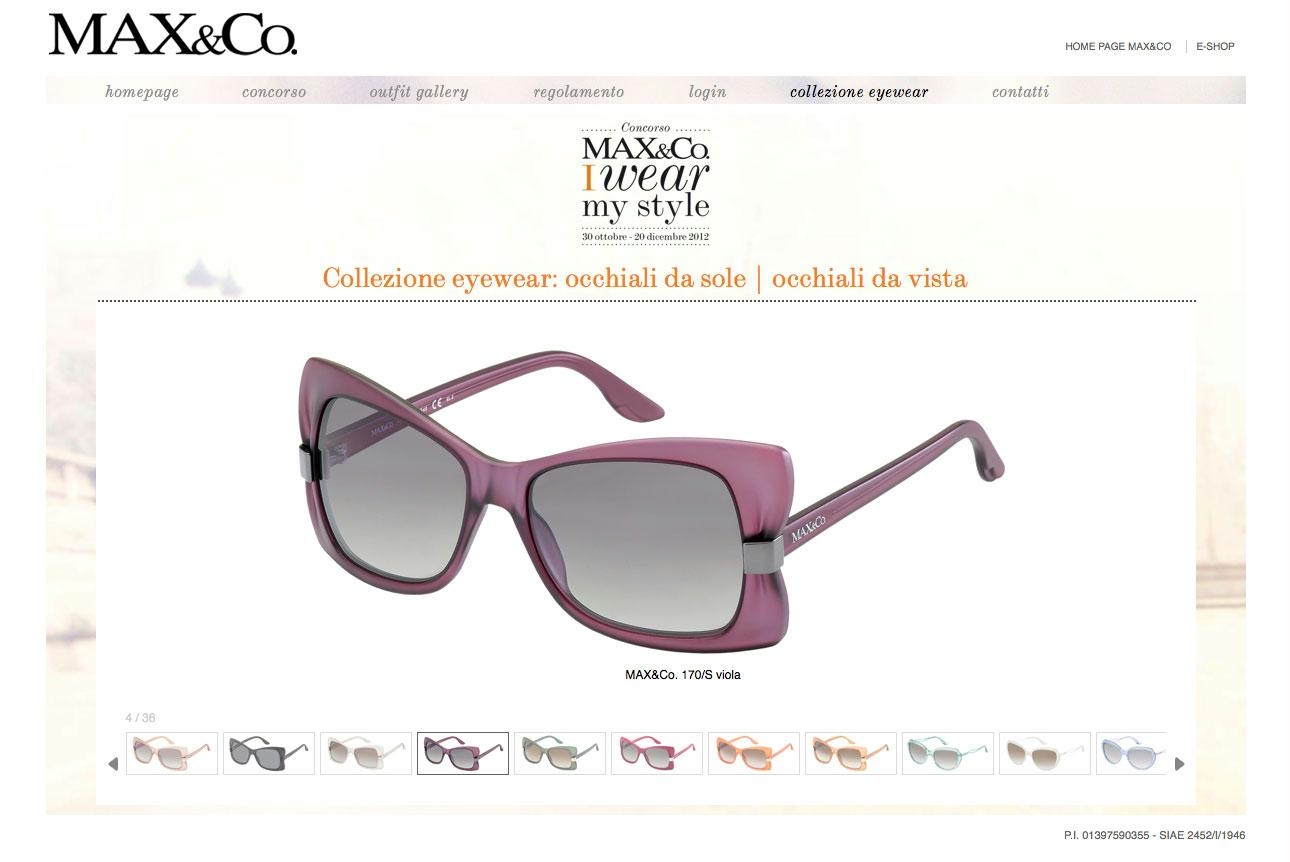 Company:
MAX&Co. is the MaxMara line dedicated to women seeking a young and personal style, with clothes, accessories and ideas to coordinate in an original and versatile way. Each item of the MAX&Co. Collections combines made-in-Italy sartorial tradition and quality with style, glamour and sophisticated and timeless design. Hundreds of MAX&CO. stores are found around the world.

Services:
Analysis and Strategy
Planning and Creativity
Website Development and Software Engineering
Web Marketing
Web Advertising
Award Events



The project:
Max&Co. wished to promote their new collection of eyeglasses in an efficient and engaging way and, at the same time, attract more people both to their brand stores and to optical stores.

Layoutweb suggested the "I wear my style" contest to the Company, and organized the event in every detail, including its creation, promotion and dealing with all regulatory documentation. Winning participants were awarded MAX&Co. eyeglasses and a trip to Paris. 
n order to promote the initiative, Layoutweb, in addition to creating the dedicated website and getting all stores directly involved, launched an advertising campaign on major national online publications and set in place a massive Internet communication network. T
he initiative has led to an increase of database registrations and of Facebook page fans. It was also instrumental in increasing brand awareness of a single product, to which the trademark wished to bring greater attention.