RODO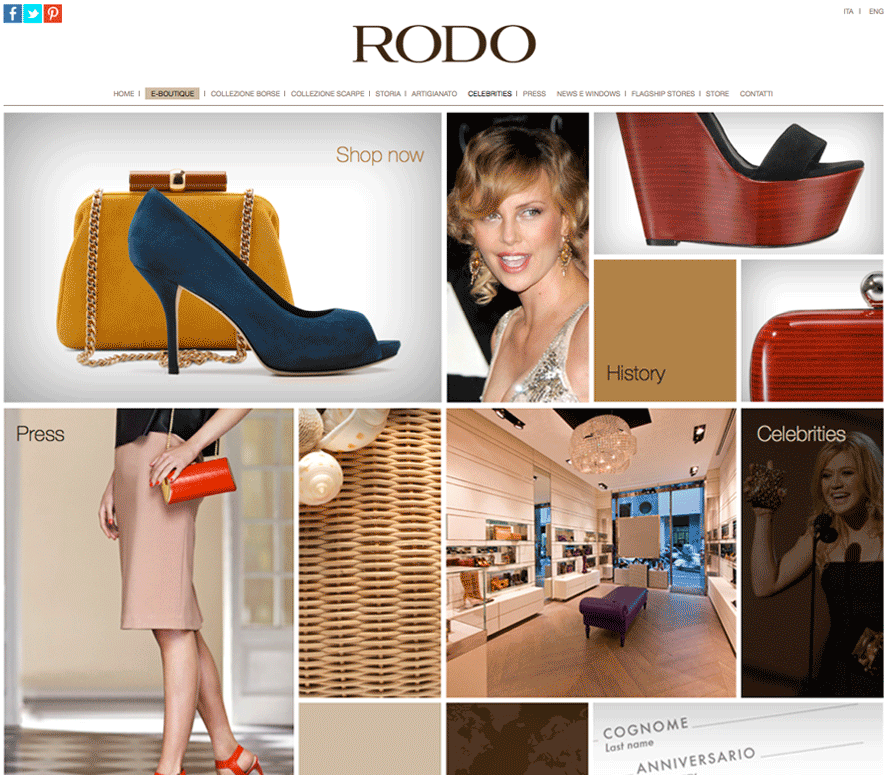 Company:
Rodo is a historic Made-in-Italy trademark, specialized in the production of top of the range bags and shoes. Fine materials and craftsmanship are the defining characteristics of the brand, created in the 1950s by the Dori family, still at the helm of the company.

Services:
Analysis and Strategy
Website Development and Software Engineering
Web Marketing
Search Engine Placement
Statistical Analysis and Reports




The project:
Layoutweb handled the website development together with the artistic collaboration of Studio Longhi. The elegant and high-impact web design embodies the values of the trademark, which has always been synonymous with luxury and craftsmanship. The touch-oriented homepage and section dedicated to the products, characterized by a scrolling navigation system, reproduce the functionality offered by tablets and smart phones. To facilitate user experience, the website has been designed to ensure fluid navigation on the different browsers. Soon after the website was activated, Layoutweb created the E-Boutique section, where the products of the maison are sold almost throughout the world, subdivided in categories which facilitate user choice: bags and shoes are divided according to the occasion of use and each product has its own detailed fact sheet, providing images and characteristics. Layoutweb has planned targeted search engine marketing activities in order to improve placement on search engines as well as a specific conversational marketing plan, which in addition to the Italian market will also include the United States and Great Britain.